Welcome to The Material Testing & Standards department of Electric Supply branch.
GET IN TOUCH
MTS Department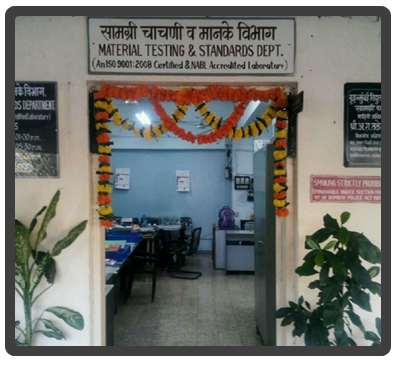 The Material Testing and Standards (MTS) department of the Brihan Mumbai Electric Supply & Transport (BES&T) Undertaking is an ISO 9001:2008 certified and NABL accredited laboratory in the discipline of Electrical testing.

The department is carrying out lot acceptance testing and tender sample testing of various material used in Electric Supply distribution.
Measurement of Capacitance & Tan Delta (I.S.-13585(P-1) : 2012)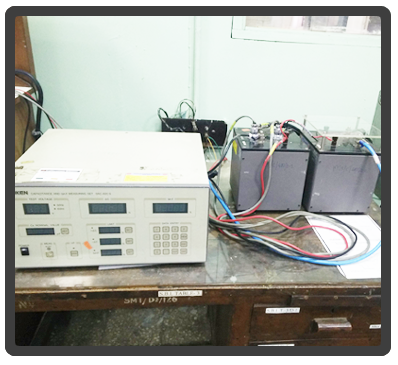 The Capacitance & Tan Delta of L.V. Capacitors is measured on Soken-Make Capacitance & Tan Delta Bridge. The range of testing:-
1. Capacitance:- 0.1 μF to 1100 μF.
2. Tan-delta:- 0.001% to 0.2%.
Testing of HPSV Lamps (I.S.-9974 (P-1 & P-2) : 1981)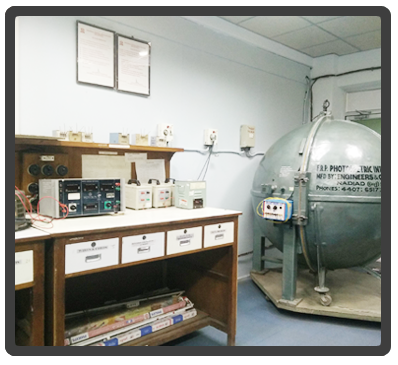 The Electrical characteristic & Lux of HPSV Lamps of various rating i.e. 70W, 150W, 250W & 400W are measured using integrating sphere in the Illumination Laboratory. The range of testing:-
1. Voltage:- 40 V to 250 V,
2. Current:- 0.1 A to 5 A,
3. Wattage:- 5 W to 500 W
4. Lux:- 100 Lux to 6000 Lux.

Breakdown Voltage (BDV) test (I.S.-6792 : 1992)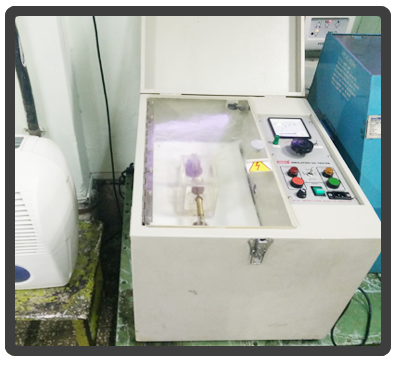 The Breakdown Voltage (BDV) of New Insulating oil & Reprocessed oil is measured using Insulating oil BDV tester.
The range of testing :-
Electric Strength is 15 kV to 100 kV.